Château de Loubens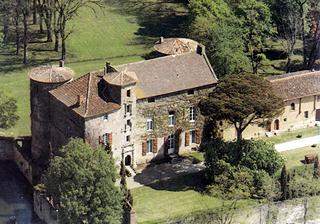 The first defensive castle was founded by the antique Loubens family who came from La Réole in the Gironde area near Bordeaux. The knight Guillaume de Loubens left in 1096 for the first crusade at the side of Raymond IV de Saint-Gilles, Count of Toulouse.
In the course of the middle-ages, the history of Loubens is linked to that of Cathare Heresia : Dame Berbéguiéra wife to the sire of Loubens, thus told the Inquisitor Ferrier en 1243, having often visited in their houses cathares the perfects.
It was during the pastel "golden age" that Jacques de Loubens, who was a bright and wealthy warrior, greately enlarged the house. His brother Hugues de Verdalle, born in Loubens in 1531, became Great Master of the Malta Order in 1582, a Prince and a Cardinal.
Add this place to your selection