Château de Bonaguil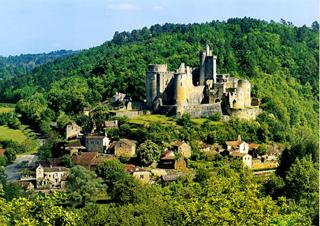 The most beautiful fortress in France.
The original castle was built during the reign of Louis IX. The main body of the castle, which is visible today, is a later addition. This includes the seven turrets, the great barbican, and the six towers, which are among the most beautiful in the country. These constructions were finished at the same time as the Chateau Chambord.
Finally a third castle was added, a large rustic living area built in the pre-romantic age. Berenger de Roquefeuil (1448-1530) was its lord, and a powerful, but mysterious and controversial figure...
Bonaguil : a pleasurable destination for large groups of visitors.
Add this place to your selection