Château de Filain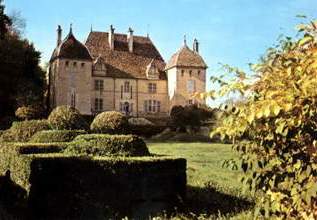 The Chateau de Filain comprises a 15th century Fortified House and a 16th century Castle with a typical "Franc Comtois" façade. A beautiful courtyard. A Renaissance fire place glorifying stag hunting. 13 furnishing rooms are also worth a visit. Attic with 15th and 16th centuries roof timbers. Various exhibitions.
Reception, wedding and conference rooms for hire.
Nearby places of interest : Fortified House in Sorans. Chateau de Gy, La Rochère glass manufacture, Chateau de Cugney.
Add this place to your selection