Château de la Villequeno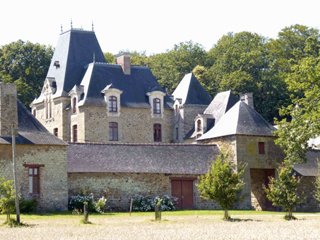 A family property since the sixteenth century, linked to the history of Brittany, rebuilt over the centuries, the property is listed as a historical monument.
The Villequeno, silent and dreamy, hidden behind its park's foliage, nestled in a bend of the river Aff, in fact at the crossroads of a strategic location between the "Pays de la Gacilly" and "Redon" and "Broceliande".

"La Villequeno" allows you to organize cocktails, parties and children's games. 40 minutes from Rennes, 20 minutes from Redon.
Add this place to your selection