Château de Menetou-Salon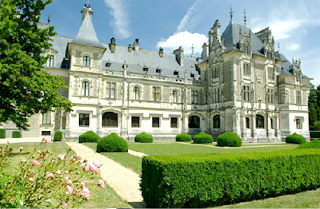 Surrounded by vineyards, the magnificent Château of Menetou-Salon will transport you into the universe of Proust and the century of the Romantics. Accompanied by our guides in period costumes, you will discover the charms of a bygone area while savouring the aromas and tastes of today, including a taste of the estate's wine. Plalatial Residence of their Serene Highnesse the Prince and the Princess d'Arenberg. Vintage car and Horse Drawn Carriage Museum. Miniature French Garden.
Reputed Vineyard in front of the castle, whose wine is exclusively on sale to visitors.
Add this place to your selection

Gift vouchers accepted
Compliments
Cheques Cadhoc
Stimula
Best - Everest
Kadéos
Tir Groupé
Starvoucher