Château de Montfort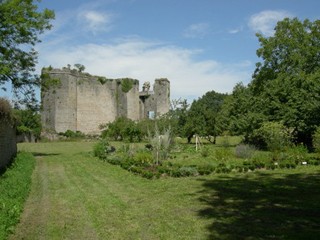 Unique architecture, the chateau de Montfort has been residence of royal and noble families.
Montfort Castle hosted the Shroud of Turin, in the fifteenth century.
The castle of Montfort was built in the eleventh century and partially rebuilt in the thirteenth century.
Its majestic ruins are erected on a rocky outcrop overlooking the road between Montbard Semur, its defensive wall, its beautiful facade with 3 half-octagonal towers, its well of 28 m tower footprint of the memory of the Princess Amelia, are all Evidence of powerful noble and royal owners who succeeded on this place until the Revolution. The shroud of Turin stayed twice from 1360 to 1388 and from 1418 to 1438.
Restoration activities by the association FORTI MONS (220 members).
Add this place to your selection