Château de Troussay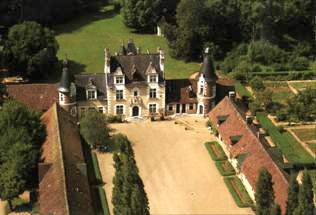 Between Sologne and Loire Valley, a richly decorated Renaissance manor.
In a green setting, the castle built Troussay the fifteenth century, was restored by the architect Jules Blois Morandière of the nineteenth century.
The house is then enriched with decorations of great interest from the Castle of Bury, Onzain and oldest hotels in Blois.
To the east of the castle, surrounded by a thick hedge of boxwood 150 years old, a vegetable garden is full of squares arranged in fruit, vegetables, flowers.
The huge park invites you to admire its remarkable variety of trees such as cedars of Lebanon, blue cedar, cedar of Virginia and this magnificent ancient oak.
Add this place to your selection