Château Fort de Pirou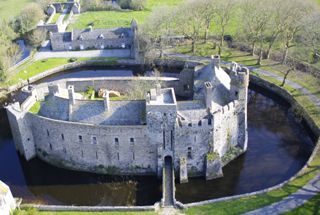 Built in the 12th century on an artificial island surrounded by three moats and five fortified gates, Pirou, endowed with high ramparts, is the oldest Norman Château.
A legend relates that when the occupants of the Castle were faced with Norman assailants, they transformed themselves into wild geese, only to find that they could never recover their human form, as the magic formula had been burnt.

Copyright Picture : Y. Leroux.
Add this place to your selection