Hôtel Le Cheval Blanc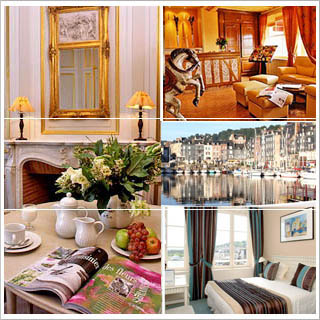 Ideally located at the entry of the Old Port, the Cheval Blanc boasts five centuries of hotel tradition and savoir-faire. Whether for a romantic stay, family holiday or business trip, you will fall under the charm of this old post relay where all the bedrooms look out over the Old Port.
With people as famous as Victor Hugo, Monet and the Emperor Joseph II inscribed in the Guest Book, a stay at the Cheval Blanc becomes a voyage through Normandy's history. The Cheval Blanc has been entirely renovated for your comfort and wellbeing through an elegant marriage of contemporary decor and the old house charm. The result gives the Cheval Blanc a rare and much sought after quality which will satisfy even the most demanding guests.
Add this place to your selection