Château de la Corroirie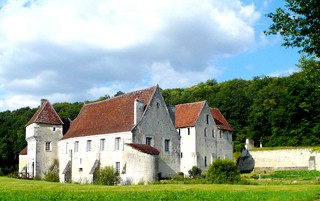 We welcome you to enjoy a unique and rare moment in the special setting of this amazing castle-monastery.
Chateau la Corroirie Liget welcomes guests in the heart of its historic buildings for a weekend or a week, for a customised stay and an unusual stay. You will enjoy multiple cultural and sports activities.
Our rooms are located in the historical wing of the tower, you will enjoy a lounge with fireplace, a dining room furnished with two distinct styles, that summarise the various aspects of la Corroirie: both castle and Carthusian monastery.
Host tables suitable for different seasons you can discover the many hidden facets comming from our organic garden.
We will serve your meal in our private dining room located in the guard room of the square tower drawbridge.
All our rates include a complete personalized breakfast.
Rich or Bio, you choose how to start your day.
Add this place to your selection