Hostellerie des clos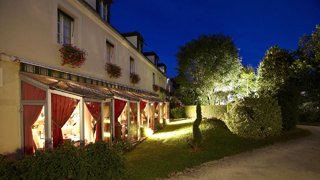 Ideally located in the heart of the village of Chablis, the Hostellerie des Clos is a charming place to discover the vineyards of Burgundy.

In this cozy traditional hostel you'll discover one of the best cuisine of Burgundy accompanied by an exceptional cellar of Chablis.

The Hostellerie des Clos offers a warm atmosphere that combines the charm of Burgundy and the elegance of the former hospice.
Harmony of tones, combination of wood, stone, warm fabrics in shades of red make it a place where everyone wants to take his time.
Add this place to your selection