Hostellerie les Frênes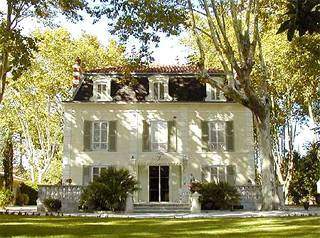 First be charmed by the picturesque setting of this beautiful manor house built in 1799, situated amidst the lush vegetation of its own park. Then enjoy the special ambience of the property itself : spacious rooms, tastefully decorated throughout with genuine antiques, luxurious bathrooms complete with whirlpool baths, the large outdoor heated swimming pool, an exterior SPA and of course, one of the best restaurant of the Provence specialising in the cuisine of Provence.
Closed from 1st November to Easter.
Add this place to your selection

Gift vouchers accepted
Compliments
Cheques Cadhoc
Stimula
Best - Everest
Kadéos
Tir Groupé
Starvoucher
CA DO Chèque Culture