Château des Bories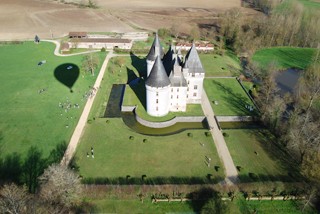 Near from Antonne, on the river banks of Isle, the chateau, formerly surrounded by a moat supplied by the river l'Isle.
It consists of a lodging at the east-west, flanked by a square tower on the south and two round towers at the northeast and northwest.

Its building started in 1494 for Dame Jeanne de Hautefort, Lord Jean de Saint-Astier's widow.

The castle was besieged several times during the French religious wars and during the Fronde.

It offers large grassed terraces that can welcome tents for receptions.
Add this place to your selection